SIGNAL CONDITIONER FILTER
Portable - AP400 Series
Variable Frequency
Single Function Filter

Model AP400

Model AP 400 is a versatile variable frequency lowpass filters suitable for almost any fields of applications. The unit is designed so that minimum procedures are required to operate the filter. With added battery option, it opens a new way in processing and collecting signal and test data.
Features include:
CONTINUOUS VARIABLE FREQUENCY
Cover 5 decades of adjustable cut-off frequency, in infinite resolution
BUILT-IN PRE-AMPLIFIER
Pre-filter gain of 20 dB, 10dB or 0 dB (unity)
DUAL RESPONSES: BUTTERWORTH & BESSEL
Front panel selection of Butterworth & Linear Phase responses
CHOICE OF 24dB / OCT & 48 dB / OCT.
Choose 24 dB/OCT for general purpose application, and 48 dB/OCT for steep attenuation.

HIGH CMRR, HIGH COMMON VOLTAGE
80 dB CMRR, up to +/- 200V input
LOW INTERNAL NOISE
0.05 mVRMS from DC - 200kHz.
RECHARGEABLE BATTERY OPTION
4 hours use with fully charged battery
FLOATING REFERENCE OPTION
Separate signal ground and system ground.
AP401 <$995.00>
AP402 <$2,995.00>
Specifications
ELECTRICAL & MECHANICAL CHARACTERISTICS

| | | |
| --- | --- | --- |
| | AP401 | AP 402 |
| Filter Type | Analog RC | Analog RC |
| Filter Order | 4th order | 8th order |
| Attenuation | 24 dB/oct. | 48 dB/oct. |
| Function | Lowpass, | Lowpass, |
| Response | Butterworth, | Butterworth |
| | Linear Phase (Bessel) | Linear Phase (Bessel) |
| Frequency Range (-3 dB) | 100 mHz to 200 kHz | 100 mHz to 200 kHz |
| Resolution | Infinite | Infinite |
| Cut-off Accuracy | ± 5% | ± 5% |
| Passband Gain | 0 dB, 10 dB & 20 dB | 0 dB, 10 dB & 20 dB |
| Gain Accuracy | ± 0.2 dB | ± 0.2 dB |
| Input Impedance | Diff : 800 kohm | Diff : 800 kohm |
| | Common : 400 kohm | Common : 400 kohm |
| Voltage Range | Diff : ± 10 V | Diff : ± 10 V |
| | Common : ± 200V | Common : ± 200V |
| CMRR | 80 dB (DC - 1 kHz) | 80 dB (DC - 1 kHz) |
| Output Impedance | 50 ohm | 50 ohm |
| Output Swing | < ± 10 V. | < ± 10 V. |
| DC Offset | < 2 mV. | < 2 mV. |
| Terminals | BNC | BNC |
| Power | 1 A. @ 110 VAC | 1 A. @ 110 VAC |
| Battery | 12 V. NiCd | 12 V. NiCd |
| Battery lifetime | 4 hours | 4 hours |
| Operating Temperature | 0° C to 70° C | 0° C to 70° C |
| Dimension (Portable) | 10" d x 9" w x 3.5" h | 10" d x 9" w x 3.5" h |
| Weight w/o battery | 5.0 lbs. | 5.0 lbs. |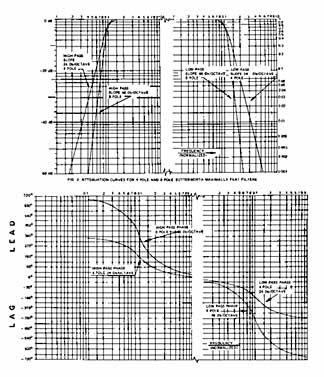 | About Us | Product Index |
Avens, Inc.
P.O. Box 518 Plumsteadville, Penn, PA 18949
800-394-5407
Tel: 215-766-8775
avensignal@comcast.net • www.avens-filter.com